ESCAPE: Early Student Career Planning Expo
ESCAPE is a career workshop for CNAS undergraduate students to explore careers in the sciences. This is an opportunity for students to engage with UCR alumni about careers in biotech, government, academia, health professions, and beyond!
The 2022 ESCAPE career expo is Saturday, March 5, 2022. The event starts at 9:30 a.m. with optional networking with UCR alumni between 12:45 p.m. - 1:45 p.m.
Explore career paths for science majors, such as biotech, government, academia and the health professions. During ESCAPE you will connect with CNAS alumni and career center mentors — and so much more. Planning for your future starts now! 
This year's ESCAPE event will be live, virtual, interactive, and open to all STEM students.
EVENT SCHEDULE
9:30 a.m. Welcome Remarks
Dr. Connie Nugent, CNAS Divisional Dean, Student Academic Affairs
Dr. Kathryn Uhrich, CNAS Dean
9:45 a.m. Industry & Research Panel with Q&A
10:40 a.m. Government & Academia Panel with Q&A
Michelle Brown '07, Ph.D. '11, District Manager, West Valley Mosquito and Vector Control District/Executive Director SOVE
Sonia Diaz '02, M.S. '05, Ph.D. '12, Associate Professor of Biology, Chaffey College
John T. Perchorowicz '73, Ph.D., USDA & Triage Masters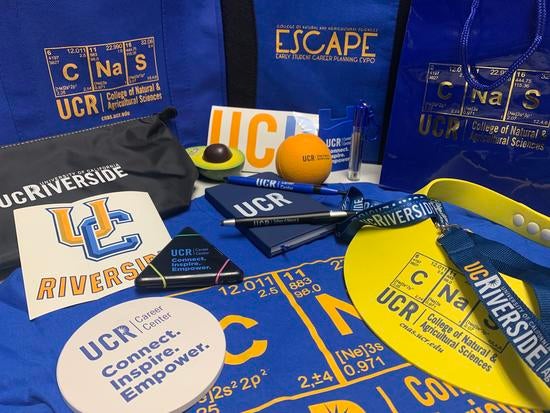 11:30 a.m. Break
11:35 a.m. Zoom Room Mentoring Hop
12:40 p.m. Closing Remarks & Raffle
12:45 p.m. Optional Networking with UCR Alumni
* Please check back for event updates including alumni speakers and the event schedule